Main content starts here, tab to start navigating
Corporate Food Service Solutions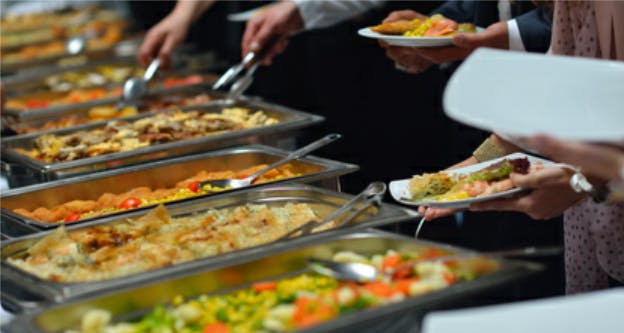 Onsite Cafe Management
Keep your employees happy and keep your bottom line low. Let Tea Kettle Catering keep your company happy with a wide range of delectable catering options. With our service, we handle every detail down to what the menus will look like for the week and how we will accommodate all employees throughout the day.
We can function as a single meal caterer or as an around the clock catering solution. If your needs call for just more than a day or an event, Impressive catering is your answer to all corporate food solutions. With the direction of our head chef and all our trained employees, we can assure you that having Tea Kettle Catering as your corporate catering solution can ensure your piece of mind.
Moreover, we provide general cafeteria and area arrangements, in that it may promote all your employees to relax and lunch and enjoy the food prepared as well as the cafeteria environment.
Here is just a small list of the specialties that we would provide as your corporate catering solution:
• Value-based menu with authentic focus
• With a 12 week rotation period, you see the same meal once every six months!
• We stand by our service, so you can be assured that all our food is quality and of great taste
• We work around your budget and your time. We find ways to implement cost-cutting methods without sacrificing quality.
Tea Kettle Catering works hard to provide your workplace with the best food options your employees can have. We make sure all our choices are healthy and full of rich flavor and proteins, leaving your employees ready and recharged for the rest of the day. Call us today at (860) 304-7659 to start working on your menu!