Main content starts here, tab to start navigating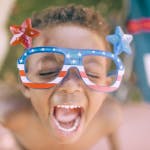 5 Need-To-Know Tips For Throwing a Great Fourth of July Party
The 4th of July is one of those holidays that sneaks up on you. Schools have released, summer plans are underway… and it doesn't help when Independence Day falls smack in the middle of a workweek.
Still, you're a trooper. There's something special to be said about a July 4th get-together. Whether it's the summer air, the good-humored chatter of friends and family, or the swelling patriotism, the celebration holds a sense of nostalgia and joy that extends even outside of coordinated parades and ceremonies. In fact, a close-knit celebration among your loved ones is what this day is all about.
Event planning can be stressful, especially on a time crunch, but here are five quick and easy tips to make sure that your 4th of July bash goes off– like a firecracker– with a bang.
1. Pinpoint Your Venue and Plan Accordingly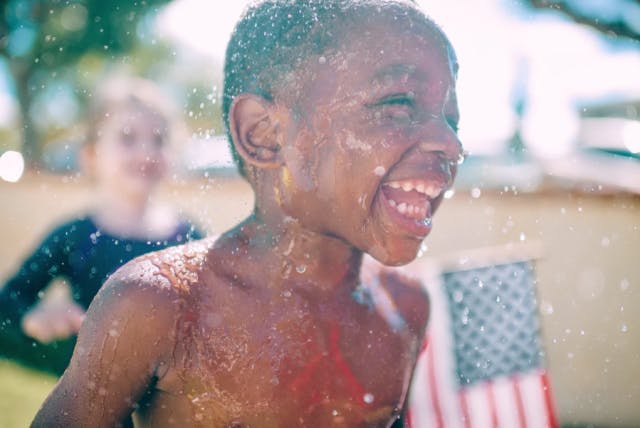 Independence Day is almost synonymous with fun in the sun. Given that summer has officially begun, now is the time to soak in the sunshine. There are various options for outside venues.
Pools are a summer favorite. If you have a pool or your community offers one, a dip in the pool is a perfect way to cool off. Make sure that there is someone to attend children and that there are floaties available for those who need it.
Backyards are a practical and convenient place to hold any gathering, with quick access to a kitchen and bathrooms. Ask yourself if your backyard has the room to accommodate the amount of people you want to invite. In many ways, July Fourth is a family-oriented holiday, so expect guests to bring a plus-one and/or their children. Hoses, inflatable pools, sprinklers, and bubble-blowing can give kids the opportunity to splash around and have fun.
Many apartment complexes offer outside areas with seating and lighting. If you are an apartment resident, scope out what your apartment provides and contact your leasing office to check availability.
Make sure to plan ahead; being outside comes with its own set of considerations. Have extension cords, a first-aid kit, sunblock, and bug spray handy. Make sure to make a plan B in case of rain.
Perhaps you are throwing your celebration indoors– for example, in a break room. Make sure that you make ample room for a food table and for people waiting in line. Arrange decorations in a way that doesn't block doorways or disrupt the normal flow of traffic in and out of the room.
2. Get Festive with Decorations
A great way to create a festive mood is through patriotic decorations.
American flags are a staple for any Independence Day celebration. They can be used as centerpieces in vases or mason jars or provided in goodie bags for guests to wave. Red, white, and blue balloons and star decorations are also popular options.
Get the kids involved! Be frugal and fun by opting for handmade decorations instead of store-bought ones. With some red, white, and blue construction paper, you can make paper chains to drape on tables, doorways, and more! For a little bonus flare, stamp stars on blue construction paper to star-spangled your banner. Paper rosettes, layered and folded accordion-style, look like bursts of fireworks.
Get creative! Sometimes the most unexpected items can make your party memorable. Remember… if it's red, white, or blue, it can fit the theme! And because summer celebrations are all about rustic chic, the possibilities are endless. Do you have red, white, and blue bandanas? Arrange them into a colorful display! A wooden pallet? Paint each board with a stripe and turn it into a flag.
3. Pump Up the Jams
Music always kicks up the party and provide a smooth backdrop for conversation. Turn up the music with a Bluetooth speaker/sound system, whether you're playing the top hits from the radio station or have a curated list on apps like Pandora or Spotify.
Patriotic songs to blast proudly include:
"Stars and Stripes"
"Star-Spangled Banner"
"God Bless America"
"America the Beautiful"
Honor our armed forces with songs like:
"The Marines' Hymn"
"Wild Blue Yonder" (Air Force)
"The Army Goes Rolling On"
"Anchors Away" (Navy)
"Semper Paratus" (Coast Guard)
4. Safety First with Fireworks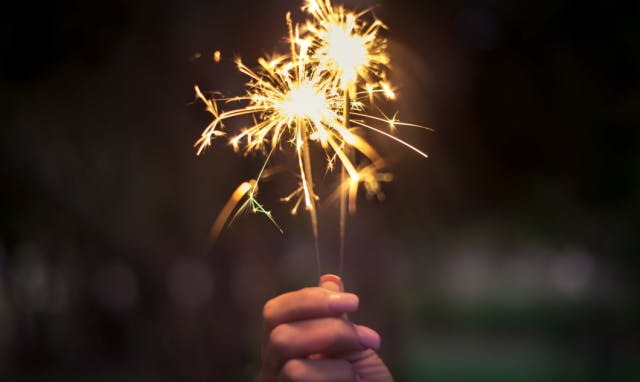 In Connecticut, all fireworks are illegal except sparklers and fountains, which can be bought and used by those 16 or older. These are non-explosive and non-aerial devices that have less than 100 grams of pyrotechnic. Novelty items like bang snaps/party poppers, snakes, smoke devices, and anything that emits fire are not legal for private use.
Make sure to use fireworks outdoors in a clear area, away from buildings and cars. Have a bucket of water or hose ready, as well as a first-aid kit. A responsible adult should supervise the fireworks; those who have consumed alcohol and children should not handle fireworks. As a safe alternative for all ages, consider party blowers and glow sticks.
For more information and recommendations about firework safety, refer to the tips published by the State Police at http://www.ct.gov/despp/lib/despp/public_information_files/brochures/tipsfireworks.pdf.
5. Get Your Grub On
Of course, food always makes a party memorable. Go above and beyond your average cookout with Impressive Catering. Impressive Catering has flexible options to help your party go without a hitch. Whether you want an elaborate affair with servers, an open bar or a low-key event with a drop-off buffet, a succulent lobster bake, or a delicious southern-style barbecue, our friendly and attentive staff are committed to providing top-quality cuisine and professional service. No more being chained to the barbecue or enduring half-baked potlucks. Only great food and great times– hassle-free.
---
We're happy to have Taysha on board contributing to our Tea Kettle Catering blog. Learn more about her:
Author Bio: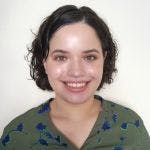 Taysha Silva is a content writer. Although she was born in Hawaii, she was raised in Texas. She received her B.A. from Southern Methodist University before teaching language arts in Title One schools in Houston and Dallas, where she worked with students behind grade-level and English Language Learners. After editing manuscripts for a Houston-based publishing company, she worked as a contributing journalist for Kulture Hub. When she isn't working or writing, she spends time reading, traveling, playing games online, and attending to her 2 mischievous cats. You can reach her at tayshasilva@gmail.com.