Main content starts here, tab to start navigating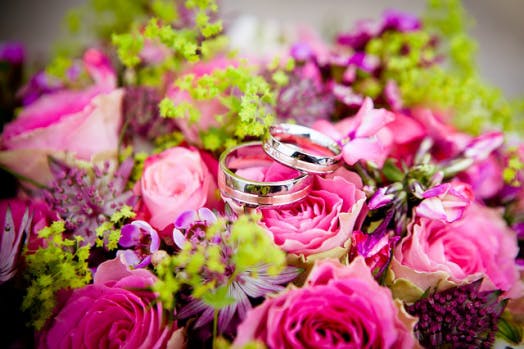 7 Trending Catering Ideas to Follow at your Spring 2017 Wedding
As winter fades away, the smell of spring fills the air in Connecticut. Colorful flowers blooming, birds chirping and the slightly cool breeze can all be seen. With the onset of spring season comes weddings galore. Planning a spring wedding is an easy task by no means. We at Impressive Catering Services understand this and are here to help cater your spring wedding in style. Let's take a look at this year's spring wedding catering trends that are sure to make your wedding a memorable one.
Floral Arrangement on the Buffet Table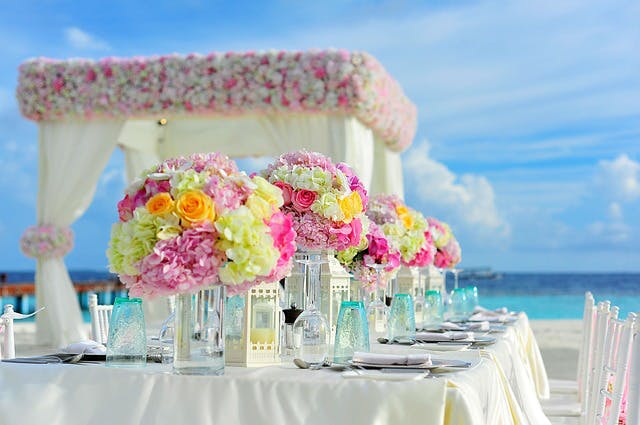 Believe it or not, flowers can alter the outlook of décor to a great extent, setting the tone for a great evening. An array of fresh and vibrant flowers, neatly arranged on the buffet table is a must this spring. Your options to choose from are endless with lilies, gardenia, lilac, sweet pea, and tulips being in season. Flowers on the buffet table can be customized to match your spring wedding theme, adding harmony to the whole setup.
Sundae Dessert Bar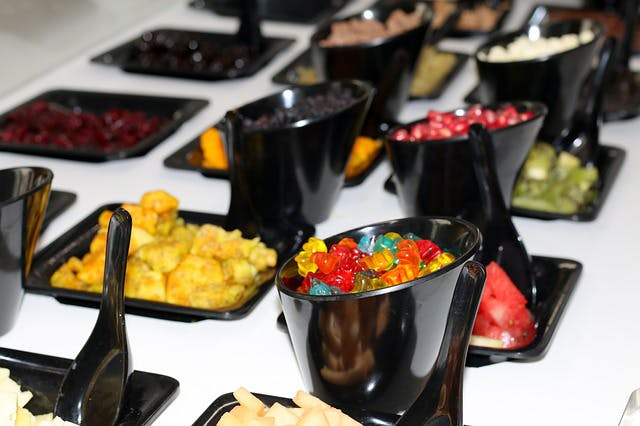 Be it cakes, cupcakes, yogurt, or éclairs, dessert trends are changing this season. If you're opting to go out of the box and surprise your guests with something special, the sundae dessert bar is for you. Guests will be treated to a variety of flavorful ice creams with an array of toppings to choose from. You can even add some exotic flavors for guests to try. The sundae dessert bar can be the perfect spot for guests to hang out with one another, enjoying each other's company while using their creativity to customize their sundae.
Blooming Macaroons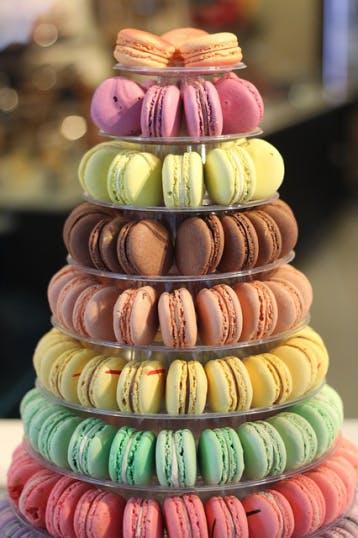 The onset of spring is signaled by the blossoming of flowers. What better way to celebrate this season other than blooming macaroons. These little desserts are almost too good to eat. Hand-painted with gorgeous watercolor floral designs, they are sure to leave your guests swooning over the dessert platter. Filled with an assortment of tempting fillings, they will serve the dual purpose of dessert and beautiful décor.
Springtime Citrus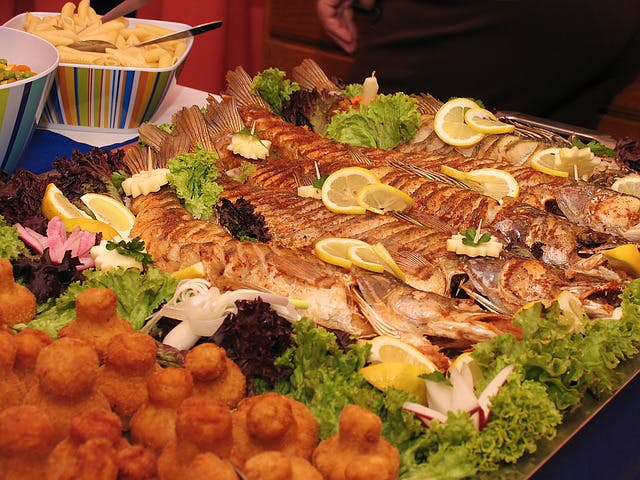 Citrus and springtime is a perfect match when it comes to food. It will definitely leave guests with a refreshing aftertaste, similar to the first spring day after a snow-filled winter. Be it appetizers or main courses in citrus-based sauces, key lime desserts or citrus cocktails, your guests are sure to fall in love with this tangy combination.
Seafood Appetizers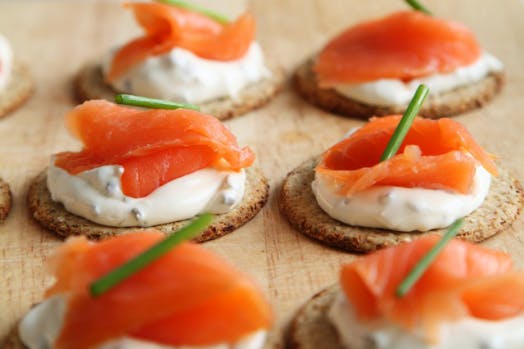 When it comes to spring, lighter meals are usually preferred by most people. Giving your guests a break from everyday chicken and beef by serving a little taste from the Connecticut sea would definitely be a treat for many. So add a little seasonal touch this spring by serving an array of seafood entrees at your wedding reception.
Springtime Cocktails
Any wedding is incomplete without cocktails being served. This spring season; entertain your guests with a variety of chilled and refreshing cocktails to beat the outdoor heat. You can add drinks such as frozen blended fruit slushes, margaritas or daiquiris.
Make use of pastel shades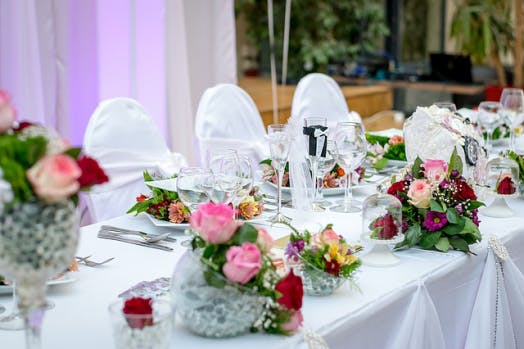 Spring calls for making use of shades of pastels. From food coloring in cake icings to dinnerware and festive table setting linens, pastels are definitely the way to go this season. They're not only soothing to the eyes and mind, they'll add that touch of grace to your setup.
Tea Kettle Catering is here to set all your springtime wedding worries regarding catering aside. Offering a whole range of menu options to choose from, at the most competitive prices in the whole of Connecticut, we are sure to make your wedding the place to be this season.