Main content starts here, tab to start navigating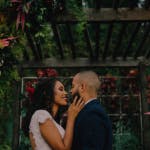 Microweddings: The Wedding Trend Showing Bigger Isn't Always Better
Half a century ago, women began rocking micro-miniskirts. In the 60s, rising hemlines boasted a bold and cheeky femininity after an era of solemn primness. Two decades prior, during World War II, the bikini had made its groundbreaking and controversial debut as a result of wartime rationing and cutbacks in fabric.
The art of going "micro" has always ridden the line of thrifty yet daring, understated but eye-opening. Nowadays some of the hottest trends are micro: micro sunglasses, microblading, etc. Recently, microweddings have joined the fray as a wedding trend which both departs from convention and returns to the root of weddings.
What is a Microwedding?
A microwedding is a wedding that has a small, curated guest list. Although there is no specific number, typical ranges recommend 5 to 50 guests.
It is not an elopement, in which a couple has a sudden, secretive ceremony. Rather, a microwedding is simply a downsized, more intimate wedding. With a bloated guest list come so many chiming opinions and expectations. Often, amid all the spectacle, we lose sight of the true significance of a wedding: two people coming together in union. With their reduced size, microweddings offer a solution to the giant financial burdens, overwhelming anxiety, and overstretched resources common in bigger weddings.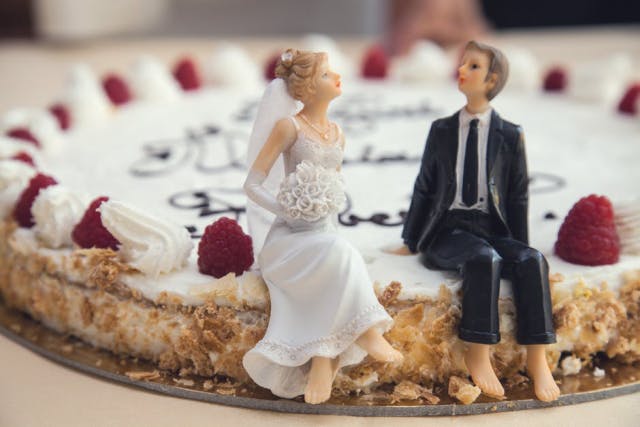 Why Microweddings Aren't as Radical as They Seem
Although smaller weddings may seem self-evident to penny pinchers or people without a large extended family or friend circle, the explosion of the wedding industry pulls couples into going big or going home. According to a 2017 survey by The Knot (the leading wedding content and planning site), the average number of guests is 136. The average price: a whopping $33,391…and that's before the honeymoon.
With a once-in-a-lifetime mindset, lovebirds are more likely to invite in bulk (everyone needs to come!) and splurge on an overpriced get-together. The way consumers tend to think about weddings differs with their normal spending habits.
For example, at a grocery store, you would usually know the normal price for, say, an avocado and make savvy choices about what you want versus what you need. You might decide to go with budget rather than name brand to save a buck or two. You'd tell yourself you don't really need to buy kale…it just ends sitting in the refrigerator untouched before going bad and getting thrown out.
You'd buy in moderation; you don't want to buy too little (and end up ordering takeout) or too much (it'll rot). And you'd budget for a few indulgences; after the trials and tribulations of a long work week, you deserve that box of chocolates.
But with weddings, these thoughts jump out the window with all the clamor. After all, most people are accustomed to the supermarket and can accumulate know-how through biweekly visits; it's not like you get married often enough to be as casually knowledgeable.
With social media adding fuel to the desire for an elaborate, picture-perfect wedding, not to mention a boatload of inflated prices and unexpected fees, big weddings cost a not-so-pretty penny. But it's worth it to have your special day and live up to tradition, right?
It turns out that some of what we take as "tradition" is more modern than we imagine. For example, although many associate white wedding dresses as an age-old symbol of purity, many brides wore a range of colors like yellows, blues, or even blacks on their wedding day until fairly recently. It wasn't until 1840, when Queen Victoria married Prince Albert, that white became a popular wedding color as people tried to emulate the royal wedding, similar to the effect of Kate Middleton and Meghan Markle. That's not to mention that most people repurposed and rewore their wedding dresses (yes, even Queen Victoria herself). It wasn't as one-and-done as it is today!
Only a few decades ago, weddings were a more intimate, downscaled affair. If we take a step back a few generations, it was not so uncommon to wear your Sunday best to be joined in holy matrimony and then join your close-knit loved ones for a small celebration.
It's an idea that's worth remembering when you feel lost and swamped in your wedding planning. How can a microwedding help?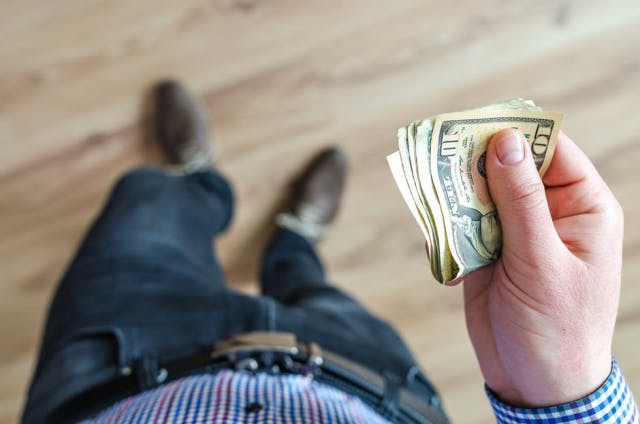 The Benefits to Embracing a Smaller Wedding
1. Save money with downsized guest list.
It may sound cold to see each guest as a dollar amount, but things add up, whether it's venue prices, dishes of food, party favors, etc. While you may reap a healthy registry from a large amount of guests, the reality is that many newlyweds go into debt for their dream wedding.
It's practical to consider that the funds you might spend on a giant, extravagant wedding could be put toward educational loans, credit card debt, vehicle loans, a house… or even just a fantastic honeymoon. What you save and reallocate may lay the foundations for a happy marriage rather than just one happy day.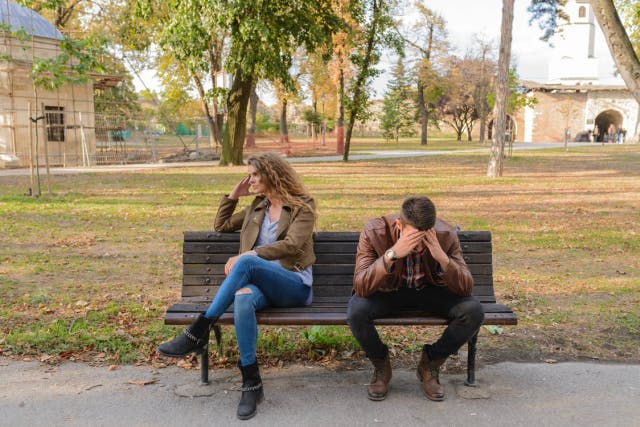 2. Plan intentionally to bring happiness (not stress!)
It's no secret that wedding planning can be a doozy and cause skyrocketing anxiety that takes a toll on the couple.
A recent survey on the wedding website Zola surveyed 500 engaged and newlywed couples and found that 96% of participants found wedding planning to be stressful, with 40% expressing their stress levels with words like "very" or "extremely". Stress levels were so bad that 8% of couples reported they had considered calling the whole thing off, and 86% said they experienced stress-related symptoms such as mood swings, difficulty sleeping, hair loss, breakouts, and reduced sex drive. Aside from budget, couples cited the idea of perfection and disagreements with their loved ones as among the top contributing factors of their anxiety.
While it's important to make your parents and peers happy, familial expectations and peer pressure should not outweigh what you want.
Every guest you invite should bring you joy and fulfillment. Do you really need to invite the great aunt who has a bone to pick? The cousin you haven't seen in years? The coworker from your past job? The high school friend you haven't thought about since graduation? If they're special enough to you, sure. If not, then you can pass.
You may ask yourself, "Won't these people be hurt if they aren't invited?" Usually, you will have to put out less fires than you might think. There may be some cases of awkward conversations as you filter your guest list. But when it comes down to it, most people will understand if you explain how small your guest list is. If you are confronted, say something like "I'm happy you reached out. Unfortunately our venue and budget can only accommodate x-number of guests, but we'd love to meet up to celebrate and catch up at a later date." This lets the uninvited person down lightly and shows eagerness and warmth.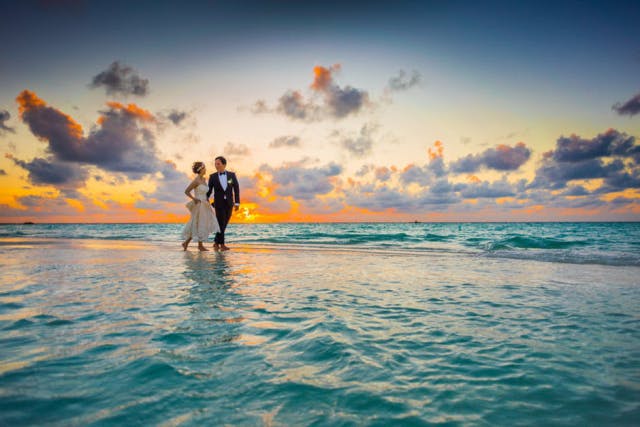 3. Make your dream wedding come true!
Although a smaller wedding may seem frugal, minimalist, and sustainable (and very well can be, if you desire), going mini doesn't mean you can't go to the max on your special day. It's all about quality over quantity; the reduced guest list enables you to distribute funds and energy to your true priorities.
Did you want that designer gown you've been lusting after for years? Or maybe you had your eye on a venue that was a little out of budget. Perhaps a special florist, baker, or make-up artist you've been liking on social media? An upgraded catering buffet? Even a destination wedding? These intricate touches become much more feasible with the savings you reap from downsizing.
In addition, without the crowd, you can invest time and thought into each guest. This means that you will not only be able to greet and talk to each guest (not just share a brief hug and congratulations!); you can also provide more individualized party favors. Since each guest has been deliberately selected, it is more likely they will be attuned to your interests and desires and vice versa.
When it comes to celebrations, size doesn't matter. It's the people and the bonds and memories you share with them that make your occasion special.
At Impressing Catering Services, Chef David and our outstanding staff are dedicated to making your wedding reception goes smoothly and tastes delicious. With flexible options for different dishes, styles of buffet, bar packages, and service, we are committed to providing the food you want within the budget you want. Want to learn more? Check out our online menu or call (860) 304-7659 for more information.
We're happy to have Taysha on board contributing to our Tea Kettle Catering blog. Learn more about her:
Author Bio: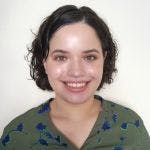 Taysha Silva is a content writer. Although she was born in Hawaii, she was raised in Texas. She received her B.A. from Southern Methodist University before teaching language arts in Title One schools in Houston and Dallas, where she worked with students behind grade-level and English Language Learners. After editing manuscripts for a Houston-based publishing company, she worked as a contributing journalist for Kulture Hub. When she isn't working or writing, she spends time reading, traveling, playing games online, and attending to her 2 mischievous cats. You can reach her at tayshasilva@gmail.com.